Video presentation - English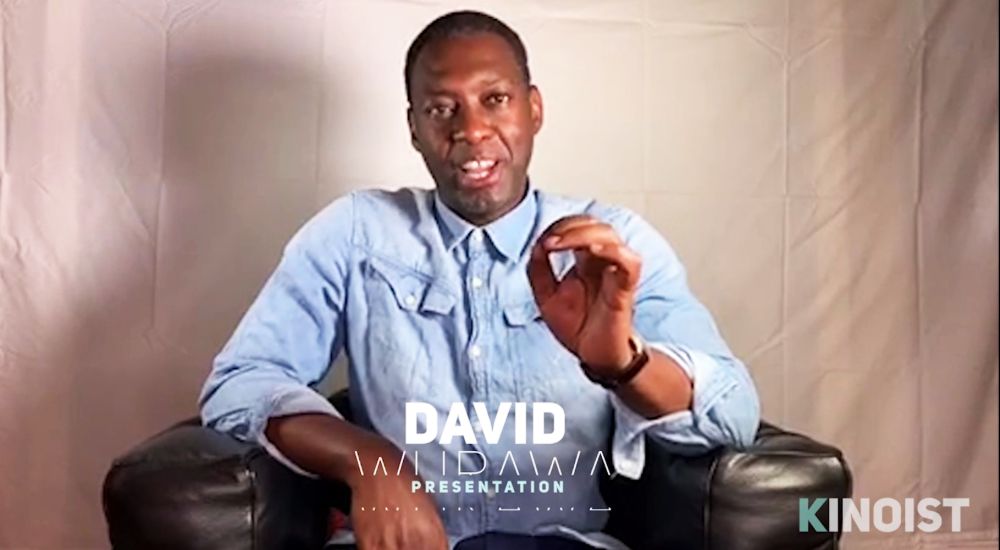 Weight

76kg ( 11st. 13lb. )

Playing nationality

African, Afro-american, French, German,

Languages

English, German, Shona, Ndebele, Italian

Dialects

American English, African, Caribbean, British English

Education

Actors Centre (UK); London Academy of Media, Film & TV (UK)

Sports

Karate (shotokan), Pilates, Yoga, Horse Riding, Soccer, Basketball, Skiing, Boxing, Thai Boxing, Kick Boxing, Swimming

Music & dance

Singing (vocal range Baritone), Percussion

Special skills

Boxing, Singing (vocal range Baritone), Writing, Stage and Film Combat,

Vehicle licences

Car Driving Licence

Countries where he played

Germany, Austria, USA, UK, Ireland , Belgium, Italy, Denmark, Switzerland, Poland, Turkey, Canada, Australia, Guadeloupe, Argentina, Japan
David Wurawa is a professional and award nominated actor. He began his professional acting training/ tutelage with tutors from Neighborhood School of Theater (USA), Act UP (UK), The Actors Centre (UK), London Academy of Media, Film & Television (UK). His ability to portray a spectrum of characters has gathered him rave reviews.
David is a consummate professional who strives for excellence and growth in his craft. He has been described as professional, positive, proactive, creative and disciplined. He starred and Co- produced New Order a Sci-fiction feature film Starring the legendary Franco Nero, Written and Director by Marco Rosson. David has an extensive and international body of work in Film, Television, Radio and Theatre.
David Wurawa is an Award Winning Actor with an extensive and international body of work in Film, Television, Radio and Theatre. He starred and co- produced "NEW ORDER", a Sci-fi feature film starring the legendary Franco Nero. In 2011, he was nominated for BEST ACTOR at the Munich Film Festival, for his performance in "FRANKFURT COINCIDENCES" the Munich Film Festival AUDIENCE AWARD winning movie that year.
He starred in the multi-award winning film "AUSSTIEG RECHTS" which he also
executive produced, it has over 10 million views on Youtube. "VOID", "LA PASADA",the new made for TV series pilot "WIENERLAND", "LOTTE JAEGER" crime series, "SOKO STUTTGART" (Hakuna Matata) in Germany, "TATORT" (Virus) in Austria, "CHOOSE YOUR OWN JOURNEY", "JACK STRONG", the multi award winning web-series "2020" in Poland, he also starred in the hit TV series "BRAUNSCHLAG".
David also starred in "GOLIATH 96" opposite Katja Riemann, "REFUGE", "FIRST
WORLD SOLUTIONS", "THE FIELD OF MIRACLES", "XGEN ENTERPRISE 2".
"GARTEN AFRIKA/ USGRÄCHNET GÄHWILERS" (MEET THE GAEHWILERS)
premiered in January 2017, at the 52. Solothurner Filmtage 2017 (52.Solothurner Film Festival 2017) in Switzerland, nominated for the PRIX DU PUBLIC. Won the ZURICH FILM AWARD for Best Film 2017.
He played in more than 15 Countries such as : Germany, Austria, USA, UK, Ireland , Belgium, Italy, Denmark, Switzerland, Poland, Turkey, Canada, Australia, Guadeloupe, Argentina, Japan, etc.
Zimbabwe National Theatre Organisation: Best Supporting Actor

Winner

BEST ACTOR at the Munich Film Festival

Nominated

Best Actor: 17th Film Festival Turkey/ Deutschland

Nominated

Most Promising Male Actor: Munich Film Festival

Nominated

Пусанский международный фестиваль короткометражных фильмов

Busho, Budapest International Short Film Festival

Winner

Jaipur International Film Festival

Winner

Palm Springs International ShortFest

Nominated

Arouca Film Festival, Portugal

Nominated

Backup festival - new media in film

Nominated
Kinoist – International Actors Agency Moscow
All photo and video material are property of their respective owners and is provided by actors for promotional purposes only.