David Warawa
 in the "
Candide
" (By 
Voltaire 
)
at  
Vienna Kammeroper 
We are very pleased to inform you about new Theater Performance "Candide" in Vienna Kammeroper, where our actor David Wurawa playing main role ( Voltaire). With only 10 performances it was the most wanted performance in Austria. The audience is more than thrilled with the play and by performing the actors of this spectacular Voltaire's masterpiece. On the monday 20th may is the last performance Voltaire had an enormous influence on the development of historiography through his demonstration of fresh new ways to look at the past. Many of Voltaire's prose works and romances, usually composed as pamphlets, were written as polemics. Candide attacks the passivity inspired by Leibniz's philosophy of optimism through the character Pangloss's frequent refrain that circumstances are the "best of all possible worlds".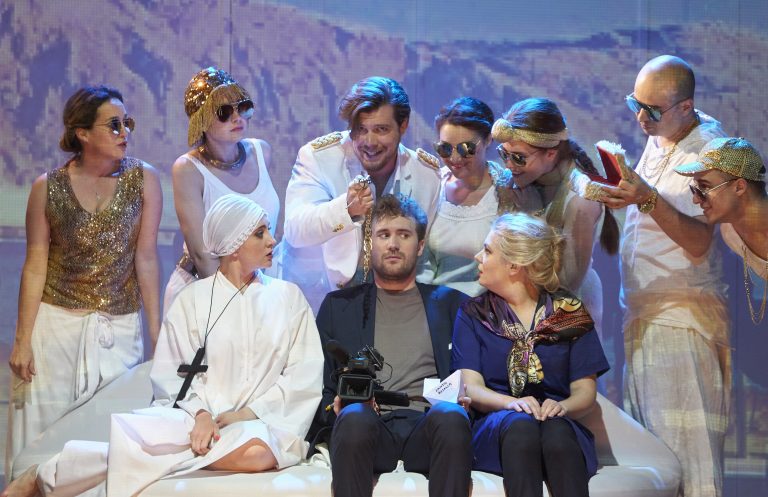 Kinoist – International Actors Agency Moscow
All photo and video material are property of their respective owners and is provided by actors for promotional purposes only.