Weight

98kg ( 15st. 6lb. )

Playing nationality

Eastern European, Slovenian, Mediterranean, Middle Eastern, Turkish, French

Appearance

Eastern European, Mediterranean, Russian

Languages

English, Russian, Serbian, Bosnian, Croatian

Dialects

British, Texas English

Education

Academy of Dramatic Art (Belgrade)

Sports

Judo, Skiing, Aikido, Boxing, basic Fensing

Music & dance

Singing, basic Violonchello, DoubleBass

Special skills

basic juggling

Vehicle licences

Driving Licence for Car, Motorcycle, 6t Truck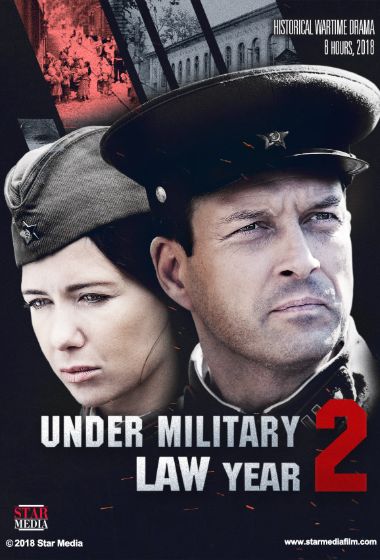 2018 Dragosh - rumynskiy knyaz komandir diversionnogo otryada
Ukraine, Russia

Wikipedia
Born 30. 04. 1973. in Belgrade. Graduated mathematical high school and
musical high school violoncello department in 1991. Become a student of
Faculty of Drama Arts in Belgrade, acting department, that same year. First
theatre role in 1993. in National Theatre. Become member of National
Theatre in Belgrade in year 2001. Played in all mayor theaters in Serbia, on
TV and movie in Croatia, Ukrain, Russia. Likes to play strong characters,
deeply committed to fighting for their cause. Played in more then 50 theatre
projects, mostly classical drama literature, but also in comedy and musicals.
On television he played major roles in several historical serials but also
colorful, underdog characters in contemporary series. Likes to do action
scenes and to use his physical skills in creating his roles.
Plays violoncello and double bass, sings, has experience in dansing, fencing,
judo, aikido, boksing, basketball, excellent in skiing. Drives a car, a truck, a
motorcycle and bicycle. Fluent in English and all Balkan languages, basic in
Russian.
National Theater Award

2016

Actor of the evening, by audience votes, at the Milivoje Zivanovic Festival in Pozarevac

2014

Actor of the festival, by audience votes, at the Milivoje Zivanovic Festival in Pozarevac

2014

Best actor by audience votes, Film Meetings in Nis

2012

National Theater Award

2010
Kinoist – International Actors Agency Moscow
All photo and video material are property of their respective owners and is provided by actors for promotional purposes only.